Professional Pool Maintenance Services
-

CWP

Weekly Maintenance Services
Clear Water Pools

offers a COMPREHENSIVE Weekly Pool Service, covering all of your Pool & Spa needs. Our experienced, professional, licensed CPO technicians will give you the very best in Pool Service

Weekly Services:
​
- Scheduled Weekly Visit (Same day each week)
- Checking & Balancing of Pool Chemicals
- Brushing Pool & Tiles
- Netting any Debris from Pool
- Vacuuming Pool as necessary
- Cleaning Pool filter as necessary (At least every other week)
- Emptying Skimmer Baskets
- Checking Pool Equipment & Reporting any issues requiring attention


Quarterly Services:
​
-Remove Salt Cell
-Inspect & Clean as required
​
​​​​​
FULL SERVICE AVAILABLE FROM

$80.00 PER MONTH*


​
*( This amount is for a pool under 7,000 gallons, no spa, screened, without Special Features, without Fountains and without Hot Tubs, and with a little foliage around the pool)​



​​​


Our service technician's are here to answer your questions.
​ Please don't hesitate to contact us for more information!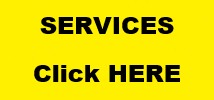 ​​​For customers who wish to care for their pools themselves, we offer Pool School, in order to have a perfect knowledge of their pool & to know what it takes to obtain a perfect pool.
​
If you do not wish to have a monthly service, it is possible to have us perform a one time cleaning. We must first assess your pool to propose you with an estimate.​
This service is intended to rehabilitate your pool ​after an algae issue.
For an monthly pool services estimate


Send an email at

service@cwpflorida.com
​
​​
Or Fill out the estimate form below.

The price includes the chemical products to balance the pool water.​​