Professional Pool Maintenance Services
- Where is

CLEAR WATER POOLS

located ?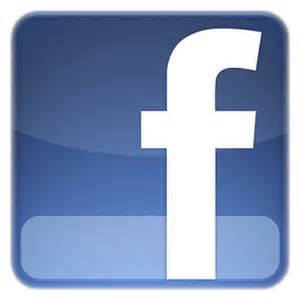 The Gold Stars on this map, indicate communities that

Clear Water Pools

currently services.
Each Star corresponds to a street or to a community​ where we have several customers.
​


​
You can already find us in the following communities:

Amberleigh
Avalon Reserve
Banana Bay
Bay Hill
Bay Isle
Belle Meade
Bellemere
Berkshire Park
Bristol Park
Bronson's Landing
Brookestone
Butler Ridge
Carriage Pointe
Chapin Station
Country Lakes Estates
Courtlea Oaks
Crown Point Springs
Emerald Forest
Emerald Ridge
Emerson Pointe
Estates at Windermere
Fairway Cove
Falcon Pointe
Fowlers Farm
Fox Crest
Glynwood
Independence
Johio Bay
Keenes Point
Kings Ridge
Lake Butler
Lake Butler Sound
Lake Cawood Estates
Lake Down Cove
Lake Down Village
Lake Rose Point
Lake Sheen Reserve
Lake Steer Point
Lakes Of Windermere
Lakes Of Windermere
Legends
Magnolia Park
Manors
Off Windermere Lake Butler
Oxford Moor
Providence
Regency Hills
Remington Oaks
Reserve at Carriage Pointe
Reserve Bellemere
Sand Lake Cove
Sand Lake Hills
Silver Bend
Skyridge Valley
Southern Acres
Stone Creek
Stone Crest
StoneyBrook West
Summerport
Sunset Lakes
Thornhill
Tildens Grove
Trails of Monteverde
Turnburry
Turtle Creek
Tuscany
Waterford Pointe
Wesmere
Westfield
Westminster Landings
Windermere Club
Windermere Crossings
Windermere Downs
Windermere Groves
Windermere Isles
Windermere Landings
Windermere Ridge
Windsor Hill
Windward Cay
Wintermere Harbor
Wintermere Point
Woodbridge
Woods Of Windermere

​
​
​​​​​​​​​​​​​​​​​​​​​​​​​​​​
We operate in the city within :
​
-Bay Hill​
-Clermont​
-Davenport​
-Dr Philips​
-Gotha​
-Kissimmee​
-Metrowest​
-Monteverde​
-Oakland​
-Ocoee​
-West Orlando​
-Windermere​
-Winter Garden



And More...​​